Not feeling great, I needed a true silly movie for this day. I looked over Netflix and I found one that seemed to fit the bill.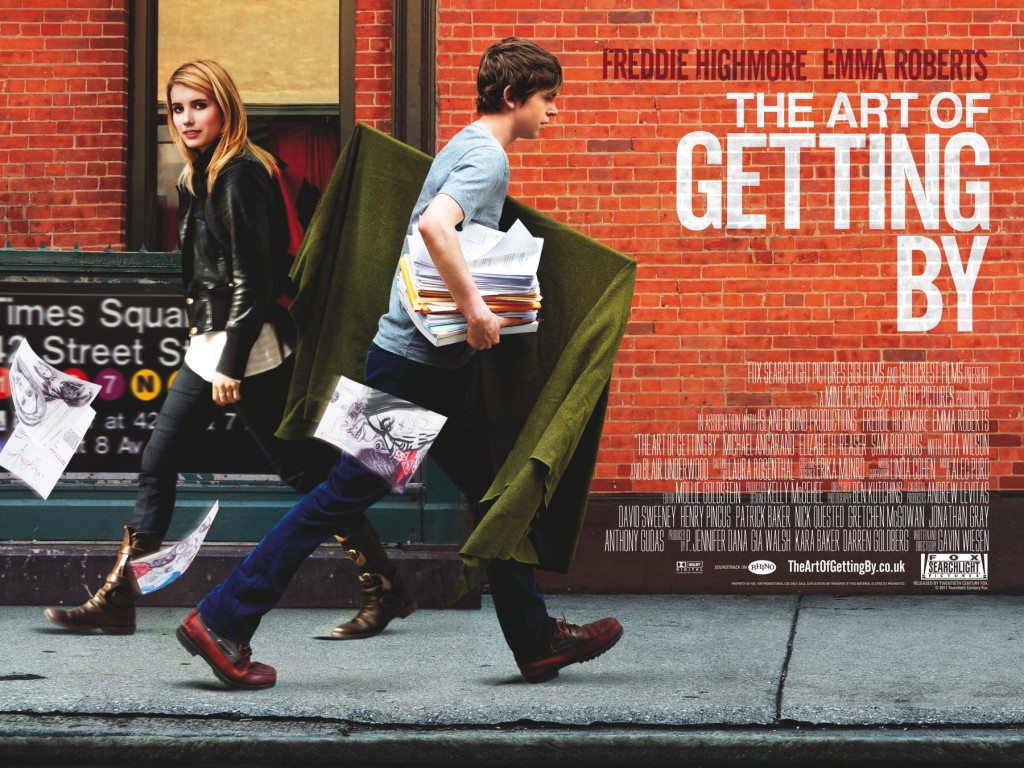 Happily, I got more than I'd bargained for with The Art of Getting By. And I realized it by the first words in the film: "I read a quote once when I was a kid: 'We live alone, we die alone. Everything else is just an illusion'. It used to keep me up at night."
George is an amazing protagonist, performed by Freddie Highmore, the bright kid in the 2005's Charlie and the Chocolate Factory and Finding Neverland, 2004 (both with Johnny Depp, by the way). He was also the only reason that I was able to get through the cheesy and yet gripping August Rush, 2007. His face has such vulnerability that makes his characters as likable and true as can be.
In The Art of Getting By he is no different, and lets talk about smart casting, because I'm not sure if this small movie would be believable with another actor as George. His depressing view of the world and people makes so much sense, and I think it is all Highmore. Sure, the story is well designed, but why the movie is able to be something else is all on the protagonist. I agree a lot with his views and understand his need to be aloof. And, also, I could see how, in keeping silent and way from everyone around him, he is actually screaming so loud and asking actually for acceptance and understanding. And a meaning for his apparently nonsense life.
The Art of Getting By. Directed and written by Gavin Wiesen. With:
Freddie Highmore, Emma Roberts, Michael Angarano. US, 2011,
83 min., Dolby, Color (Netflix).
PS: Netflix highlighted a new series, Grace and Frankie, 2015. With Jane Fonda, Lily Tomlin, Martin Sheen and the always amazing Sam Waterston, I could not resist. The first episode is good, and the other seem to get even better. Such good cast, it is a joy in every scene (I just hope it won't get too cliché, as was the last scene in this first episode). There's a curiosity, appointed by imdb.com: The four main actors worked in Aaron Sorkin productions in some point: Tomlin and Sheen were in one of my favorite TV Shows of all times, The West Wing, 1999; Jane Fonda and Warterston were in the underestimated The Newsroom, 2012.