McFly Day, finally! After more then 25 years, the future is here. To celebrate it, there were a lot of fuss around the world. One of the examples we can see below:
At my square on the map, there were
some marathons in movie theaters around town, and I missed them all. With all the screenings sold out in advance, I decided to take a pizza home and watch the first two movies at the confort of my sofa, with the help of a fan working at full force.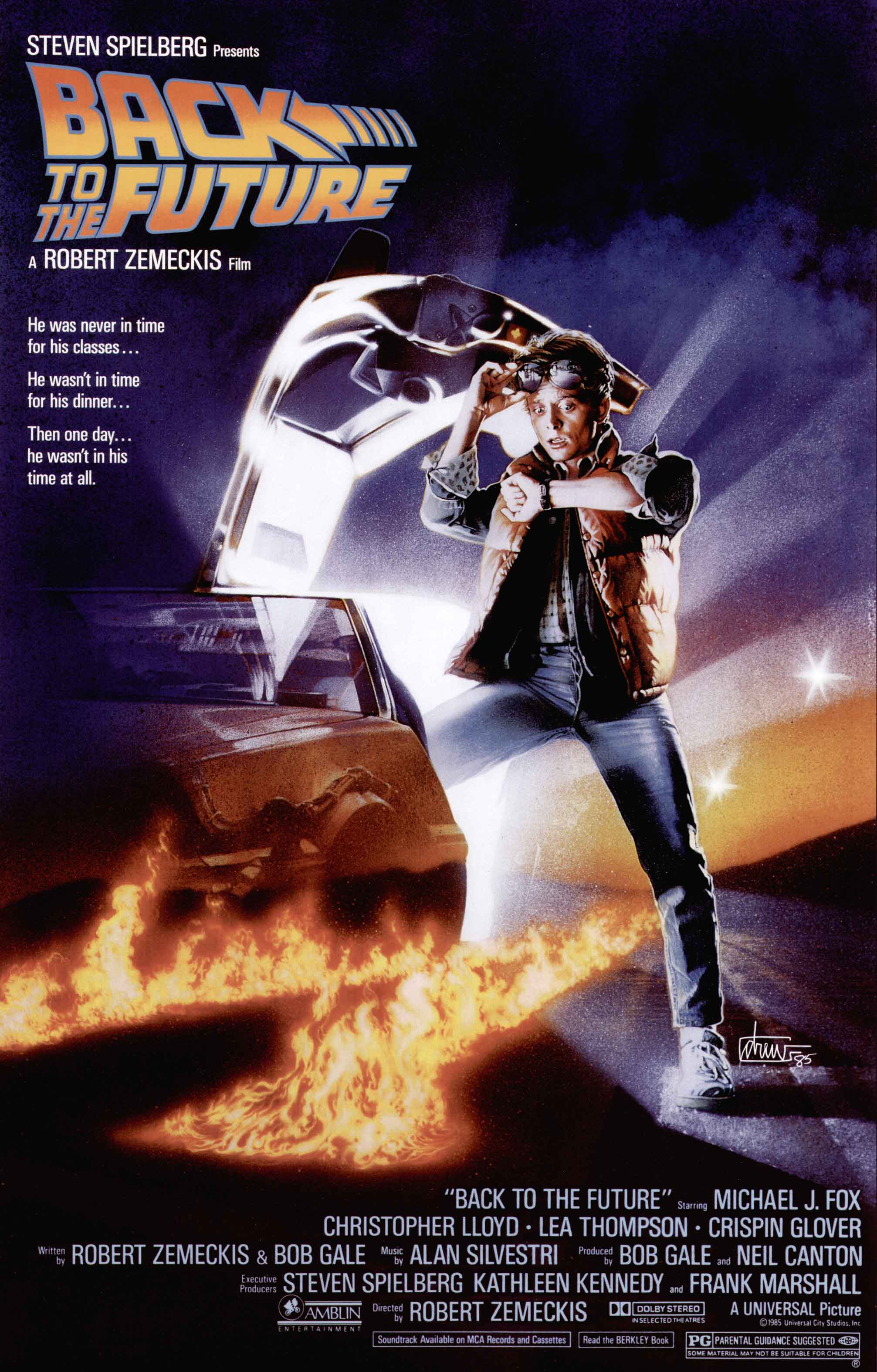 The first
Back to The Future
is a cherished movie for 30 years now. I remember when I watched it at the movie theater on the first of January, 1986 (yep, I'm that old). A sister that lives abroad was visiting with her husband, so I had lost possession of my room. I was sleeping on the sofa at the living room. I was 16, so the lack of confort or the absense of silence hasn't prevented me to sleep till 1pm. I woke up with my best friend (we're still besties :) on the phone inviting me to the movies. The movie was Back to The Future, and we had such a nice time in a day that usually is a bummer that we decided to begin a tradition. We were able to fulfill it only for a few years, but the film that had started it is a happy memory till today.
And I must say, it is really good. How dated it is presents a bonus, actually, not a contrary element. I was smiling with tears on my eyes since the first scene. It is so well constructed, each scene related to other, it is amazing. Too good. I had a great time seeing it again.
Back to The Future. Directed by Robert Zemeckis. With: MIchael J. Fox,
Christopher Lloyd, Lea Thompson. USA, 1985, 116 min., 70 mm 6-track/
Dolby, Color (DVD).
But the goal on this day was Back to The Future Part II, theoverly expected sequel to the first movie after it became a hit on the '80s. Because it in it that Marty and Doc go to October 21, 2015. What is different and the elements that we indeed see nowadays as a part of our lives are there. What surprised more is that how the '80s are cultuated - after all, a 1989 production that could somehow realize that the bizarre '80s would be back on full force is surprising. It was for me, anyhow, because I didn't remember any of it, actually - except the part when Marty leaves Jennifer on the front porch of her house (yeah, I know. Why remember that, right?).
It was a nice sequel at the time, I reckon, but not so much for me nowadays. It is consistent with the first part, and that's good. But the alternate 1985 is an agony to me, too much, I think. The second half of this movie is better, though, and so I was back to having a good time.
I remember watching the Superman (1978) at the movies and cheering when at the final credits there was a warning about a sequel. This second Back to the Future has the same warning about a third movie, and I remember how static we were. Today, it is given that there will be a sequel, but at the '80s this trend was just in its beginning. This whole second part is constructed around the third sequel, actually. I didn't intend to watch it again, but now I'll have to, because the last two movies in this series are connected. You see it here soon, I guess.
Back to The Future II Directed by Robert Zemeckis. With: MIchael J. Fox,
Christopher Lloyd, Lea Thompson. USA, 1989, 108 min., 70 mm 6-Track/
Dolby SR, Color (DVD).
PS: I love this sax, it makes me smile that I see these films :)